Micro-needling works to tighten, lift and rejuvenate the skin. It builds collagen and is effective in reducing fine lines and wrinkles, minimizing pores, stretch marks, surgical, and acne scars. Micro-needling is appropriate for all skin types.
---
Microneedling Service
Microneedling services can not be booked for first-time clients. A separate consultation, on a different day, is required before any micro-needling appointment. Microneedling services are performed by our senior estheticians.
Once approved and your service booked, treatment begins with a thorough cleansing of the skin, analysis, Microneedling service, serums, and treatment masks based on your skin's needs followed by steam, hydration, and protection.
Skin Pen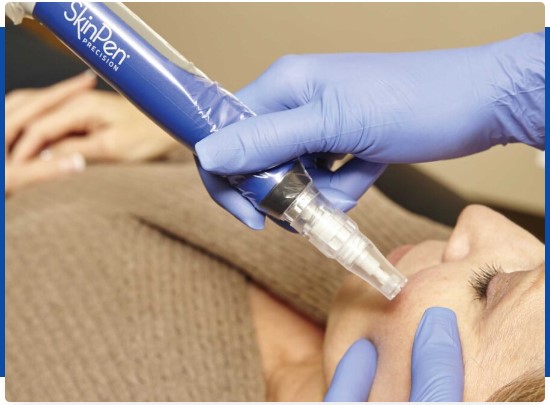 At Skin and Company, we use the FDA-cleared microneedling device, SkinPen, which is clinically tested and proven to transform skin by activating the skin's natural healing process.