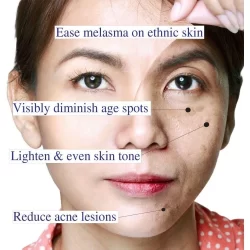 Peels are used to treat wrinkles, discolored skin, and scars. They help promote smoother and healthier skin in addition to reducing fine lines and wrinkles, sun damage, scarring, uneven skin tone, melasma, and hyperpigmentation.
Peels can be done alone or combined with some of our other services. Peels are often done at different depths, from light to deep. Deeper chemical peels offer more dramatic results and lighter peels result in milder exfoliation. Peels at the Skin & Co. can only be booked after a separate consultation on a different day is performed. They will NOT be performed on First-time clients for your safety and to uphold our professionalism.
Peels begin at $75 and move up Post your Skin consultation, your Esthetician will choose the appropriate Peel to meet your skin's needs. Your skin will be cleansed, a peel applied and post-treatment protocol reviewed, product recommendations and service suggestions will be given.