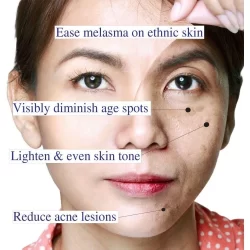 Peels are used to treat wrinkles, discolored skin, and scars. They help promote smoother and healthier skin in addition to reducing fine lines and wrinkles, sun damage, scarring, uneven skin tone, melasma, and hyperpigmentation.
Peels can be done alone or combined with some of our other services. Peels are often done at different depths, from light to deep. Deeper chemical peels offer more dramatic results and lighter peels result in milder exfoliation. Peels at the Skin & Co. can only be booked after a separate consultation on a different day is performed. They will NOT be performed on First-time clients for your safety and to uphold our professionalism.
Peels begin at $65 and move up Post your Skin consultation, your Esthetician will choose the appropriate Peel to meet your skin's needs. Your skin will be cleansed, a peel applied and post-treatment protocol reviewed, product recommendations and service suggestions will be given.
Smart TCA Peel (Anti-Aging Chemical Peel) $250 Smart TCA Peel significantly improves the appearance of fine lines, wrinkles, pore size, laxity, and stubborn discoloration. Trichloroacetic Acid (TCA) is known as the gold-standard ingredient in chemical peeling – as it's a tried-and-tested acid used for decades by doctors. Ideal for all skin types and most skin tones, the Smart TCA Peel features a blend of 15% Trichloroacetic Acid with 3% Glycolic Acid. The Smart TCA Peel in-office treatment features a patented post-peel Restorative Masque to soothe and reduce skin temperature immediately following peel application. Visibly improves signs of aging, including discoloration, fine lines, wrinkles, laxity, and pore size. Provides exfoliation and improvement in skin texture. Clinically tested on a variety of skin tones, including deeper skin tones (Fitzpatrick I-IV). This includes the face and neck. You can add the decollete for $50.